Long Pun Enterprise Pte Ltd (LPE) is a privately own company that was established in 1982 by our founder Mr Ong Han San. Long Pun started off by selling plastic spacers to Housing Development Board (HDB) and private projects and because the demand was huge, as the suppliers were unable to meet our demands, we set-up our own plastic-injection plant in Singapore to meet the growing demands of our customers and grew into Singapore's leading supplier of formwork products.
In 1996, LPE attained its ISO 9001:2000 certification for plastic spacers for consistency in production and grew to the largest supplier in the country. Throughout the years, we have continuously innovated and create new products to meet demands from customers/construction sector.
in 2001, Long Pun Machinery Pte Ltd  was set up to compliment our existing customers.(LPM). LPM started supplying light-weight construction equipment such as diesel engines and rebar cutting/bending machines to our customers specifically for structural and casting works. We also provide a full range of services such as leasing and on-site repairs.
Till date, as we continue to set benchmark standards for consistent quality and service, we seek to always better ourselves so we can continue to improve and grow.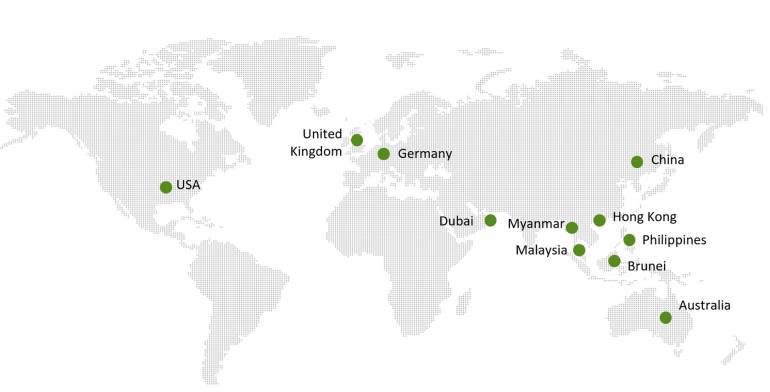 Since inception, we pride ourselves on service & quality. This helps anchored strong relationship with all of our customers from the past till date.
In today's very competitive landscape and how transparent pricing has become with the likes of Alibaba/Amazon, sales is no longer just a transaction. Customer satisfaction amongst other things become key drivers for recurring sales.
Long Pun has done just that since 1982. We will continue to value-add and grow alongside you to meet your ever-demanding needs and schedule. You can expect consistent quality standards for all services rendered.
PLASTIC INJECTION MOLDING CAPABILITIES
Long Pun Enterprise Pte Ltd has expertise in production specifically in injection molding. We have 12 sets of injection machines sizing up to 1200T and is capable of running production 24/7 to meet huge demands. 
Long Pun Machinery Pte Ltd is our machinery arm that supplies/rents and service machines both locally and internationally. All our products are custom-made in Singapore or our plant in Malaysia to ensure they meet the strictest quality control and durability for our clients. 
Long Pun Machinery Pte Ltd also has an engineering arm that allows us to cast/machine our products in-house to cater to our needs. 
As all our water pumps are build from scratch. We can control the quality starting from casting all the way to finishing. This allows us to make modification and changes on the fly. 
Our engineering branch also allows us to take up bigger repair jobs for marine & offshore sector where speed and precision is the key.